Magician's assistant: A list of 10 famous Magician's assistant in the history of Magic.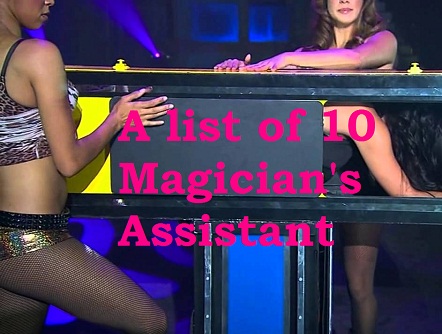 Magician's assistant are the people who keep the show running smoothly through their physical appearance on stage by helping the magician/illusionist by moving props and even taking part in their magic tricks. Well, they are mainly not so much honored but some of them have been well-known since some even end up doing their own magic acts and even escapologist tricks in their own rights.
In this article, we are going to highlight the few Magician's assistants who are well-known over the past years.
1.Nani Darnell
She first came out officially into public as an assistant in October 1960 in Wilson's series The Magic Land of Allakazam. She is the wife and assistant to her husband Mark Wilson who is a Professional Male illusionist. She became a television co-star to her husband's tv shows which made her popular as his assistant. She was also able to be well established as a well-known public figure. Nani and Mark's son Greg Wilson followed in their footsteps and went on with the magic art.
2.Adelaide Herrmann
She was born in 1853 as Adelaide Scarcez in London. She went yo New York originally to become a dancer for a certain dance troop. She began acting as an assistant to her husband Alexander which lead to the take off of her career as a magician's assistant. She entertained audiences with her husband while performing the bullet catch trick and escape tricks too. When her husband died she joined with his nephew to perform acts but they soon parted ways due to different issues and goals but she still continued with her show and so did her husband's nephew. She performed magic tricks herself like catching 6 bullets in front of a firing squad and she went on to do more such tricks in front of journalists and large masses of people.
3.Frances Willard
She is the daughter of the renown magician Willard the Wizard. She was born on December 12, 1940. She began by becoming an assistant to her father's shows at the early age of 6 which of course must have led her to fall in love with magic. Later on, as a teen, she started to perform as a magician and she joined with her husband to fort a popular mentalism team where they played very many mental tricks on people on stage.
4.Joanie Spina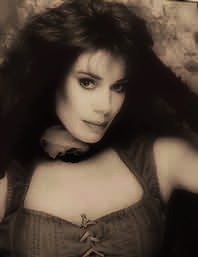 She was an American dancer, choreographer, director and a magician, and magician's assistant too which came after she was an assistant to Copperfield. Spina was born on August 4, 1953, in Boston Massachusettes n the United States of America. She first began as a serious dancer as a child but she gave up dancing at the age of 11. She worked for Copperfield, who is a magician, after being chosen during auditions for his magic international tour which was being advertised. After 2000 she left Copperfield's act and went on to create her own acts.
5.Morgan
Morgan studied theater and graphic arts. Later on, she joined and worked in magic tour shows and later she worked in a professional theater. In 1994 she joined Bundy who is a professional magician and she became his female magician's assistant.Later on, she became an escapologist and she created her own escape show.
6.Jinger Leigh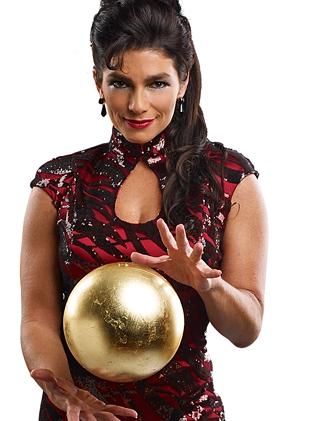 She worked side by side with Mark Kalin as magician's assistant and they are well-known for great performances on various stages.Mark Kalin is Jinger Leigh's husband and also they are business partners. They both bought a company and changed its name to Majikal. The company has hired many talents which even include Joanie Spina who is number four on our list here.
7.Gay Blackstone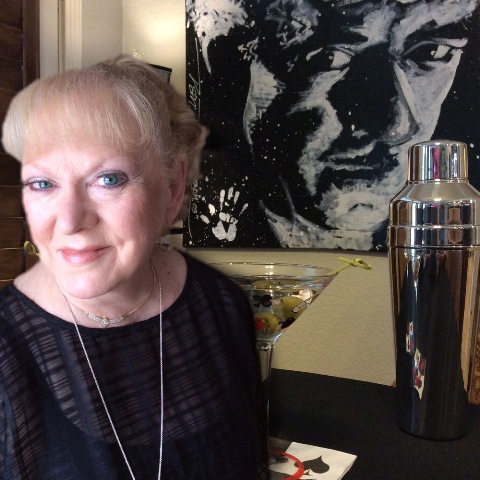 She is the wife and the assistant to Harry Blackstone Jr. She is a well-known magician of which she started performing her own magic acts after she was an assistant. She has worked as an executive producer on various shows and even she has worked as a Creative Consultant & Segment Producer for the Illusionist Hans Klok.
8.Moi-Yo Miller
Her real name was Mona Loretta Miller and she was born on 24 April, 1914. She is an Australian and she was Dante's main assistant. She dated Dantes son and well she quickly became Dante's main assistant in all of his shows. She has been regarded by many in the magic industry and has been cited a couple of times as Magic's greatest assistants.
9. Debbie McGee
Her off-stage name was Debra Anne. She was the wife and the assistant to Paul Daniels.She is a Ballet dancer and she was also managing her own Ballet company. She auditioned for the Bernard Delfont Organization which later led her to working side by side with her husband-to-be Paul Daniels.
10.Bess Houdini
She was the wife and assistant of the famous Harry Houdini. She was born as Wilhelmina Beatrice Rahner in New york. She was first being courted by Houdini's little brother Theo Hardeen. Funny enough Bess fell in love with Houdini himself whom she later married in 1922. She worked as Houdini's assistant under their roadshow which was known as The Houdinis. She prepared and collected Houdini's props, pets and she was even the one who made Houdini's costumes for his performances. After her husband Houdini passed away she went on to perform her own magic tricks like freezing a man in ice and she also went on to perform the Final Houdini Séance. But after the Seance failed she turned off a candle that was next to his photograph which was said to have burnt for ten years straight.